Enter in the world of John Maclean for an afternoon of Make-up, Refinement and Beauty.
Celebrity Make-up Artist John Maclean, has worked with luxury brands and worldwide
celebrities. During this afternoon he will execute a full makeup tutorial on a model as well as share his personal knowledge of makeup and the industry that surrounds it.
The John Maclean Masterclass: Make up Masterclass Meet and Greet
Starring John Maclean
Date: 31st of March 2pm – 6pm
Venue: Motel Studio, Hoxton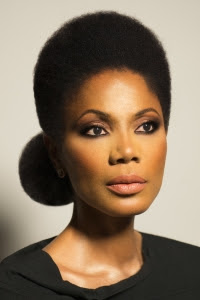 John in his remarks, said "For many millennia, humankind have employed makeup up in many a form, to enhance, to refine and to build ourselves and uplift our existence upon this earth. With deep respect, adoration and understanding of makeup and its incredible power to transform our existence and project our highest version of all. I have taken the liberty of inviting you into my world, my work, my vision in my very first ever masterclass to experience, learn and meet me. Attendance is optional."
Program: Live Makeup tutorial, Q & A Session, Meet & greet (VIP tickets only)
The class will show a fully comprehensive face and body makeup look. Prep & Prime, Colour Correction, Ensuring Seamless Glowing Skin and Bedazzling Eyes. You will learn the secrets, illusionism and magic of John Maclean.
The class is catered towards, Makeup Artists, Non-Makeup Artists, Makeup Enthusiasts and everybody in between. Aquire Insight, skill and knowledge. Everyone welcome.
John is the makeup artist for Funmi Iyanda, the multi-award-winning Nigerian Entrepreneur, Writer, Film and TV producer, TV Host and Philantropist
About John Maclean:
John is an internationally published celebrity Makeup artist, with a highly innovative approach to beauty and an exceptional eye for aesthetics in many forms. His skills, intellect, hypnotic voice, dry wit and a unique perspective has earned a cult following of thousands of people all over the world through his Youtube Channel. Today John's Fan base has exceed the 185 000 youtube Followers and his weekly videos reach MILLIONS of views.